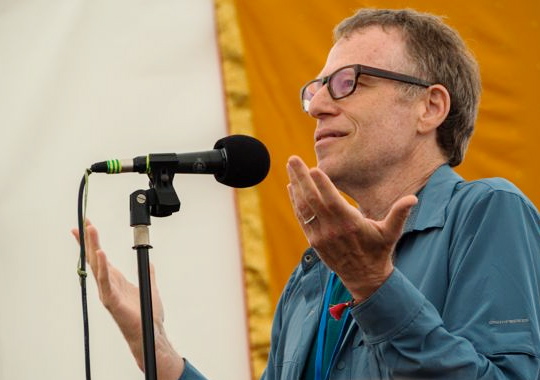 BIOGRAPHY  
Dean Sluyter (pronounced "slighter") has taught natural methods of meditation since 1970. He is the author of several highly acclaimed books and audio programs, including Cinema Nirvana and The Zen Commandments. His latest book, Natural Meditation: A Guide to Effortless Meditative Practice, is an Amazon #1 best seller in stress management and winner of the Nautilus Book Awards Gold Medal as 2015's best book on body, mind, and spirit practices. Dean gives talks, workshops, and retreats throughout the United States and beyond, from Ivy League colleges to maximum-security prisons. He and his work have appeared frequently in national media, from National Public Radio and The New York Times to The Dr. Oz Show and O, The Oprah Magazine.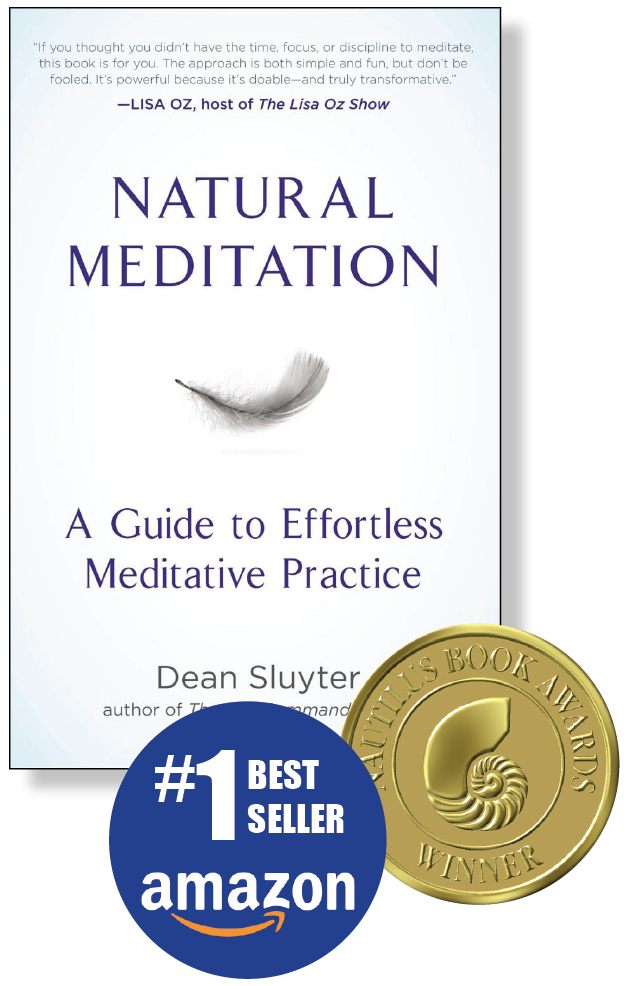 A grateful student of Eastern and Western sages in several traditions, Dean has completed numerous pilgrimages and retreats in India, Tibet, Nepal, and the West. He is known for conveying authentic teachings in forms that are relaxed, accessible, and down-to-earth. When not writing or teaching, he narrates audiobooks, makes music, and happily tools around on his Vespa.
Born into a family of musicians and political activists, Dean grew up in New York and Los Angeles. He dropped out of college to hitchhike around the country and embark on a path of spiritual investigation, eventually returning to earn a B.A. in English and an M.A. in interdisciplinary education.
Dean lived for many years in New Jersey, where he was married to the late artist and teacher Maggy Sluyter, with whom he raised two children. There he taught English and developed classroom meditation programs at The Pingry School and worked with inmates at Northern State Prison. He now lives in Santa Monica, California, where he leads meditation sessions regularly and is on the faculty of the West Coast Writers Conferences. He is the founder of Awakening Prison Art, a project that provides opportunities to own original work by a gifted artist who is also an incarcerated spiritual aspirant. Dean is married to documentary filmmaker Yaffa Lerea.
TEACHING
Dean is dedicated to sharing what he has learned from his teachers and his own years of meditative practice. He is happy to travel anywhere to offer talks, workshops, and retreats that are relaxed and lively, adapted to the specific needs of the sponsoring group. Over the years, he has taught at universities, wellness centers, corporations, professional organizations, yoga studios, houses of worship, and prisons, as well as such venues as Chautauqua Institution and New York Open Center. His teaching style is noted for its clarity, warmth, and humor. To arrange an event, email Dean. 
Topics include:
Natural Meditation: The Way of Effortlessness 

Natural Meditation and Awakened

Love

Free Your Voice and Your Mind Will Follow 
Cinema Nirvana: Enlightenment Lessons from the Movies 

Meditation and True Success

The Enlightened Classroom: Meditation for Students and Teachers 
. . . and other topics as the occasion arises.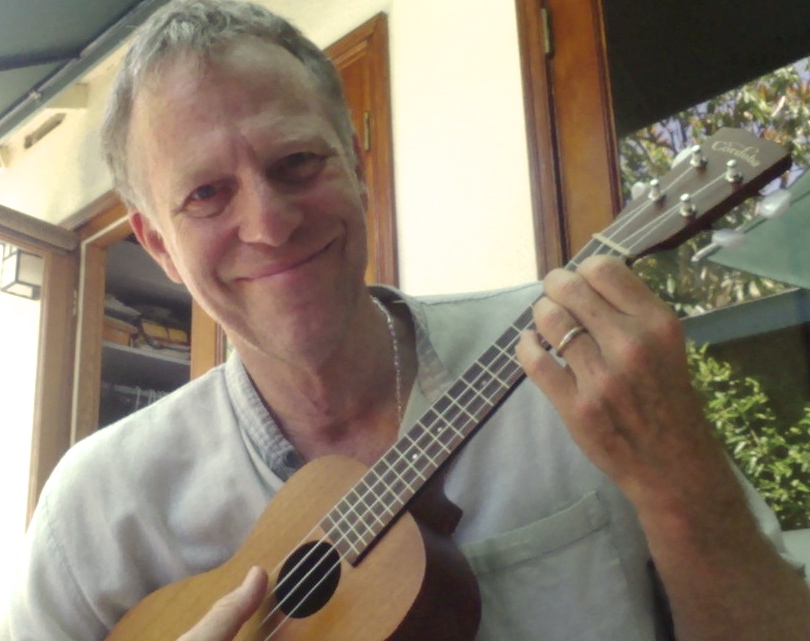 TESTIMONIALS
"The laid-back, down-to-earth approach made meditation appealing and easy, even for complete novices. Dean's presentation was of tremendous value in supporting our view of meditation's benefits for our associates, both personal and professional."
– Haley Akin, Senior Health & Wellness Specialist, Garmin International
"
We loved having you at Timber Creek, and we're most grateful for what you offered. The guests soaked it up and loved your natural, genuine style. We're elated you could come and look forward to a future visit."
– Tom Jacobs, Director, Timber Creek Retreat House
 
"You are a masterful teacher. 
Thank you for sharing your gift with us."
– Darin McClure, Center for Spiritual Living, Capistrano Valley
"Dean's methodology is simple and easy to grasp. He is practical in his teachings and is a presenter who is easy to warm up to."
– José Falla, Guatemala Education Officer, Young Presidents' Organization
"Asking car salesmen to meditate is like asking football players to do ballet — and yes, as it turns out, both make sense. Although skeptical at first, the salesmen sat through Dean's workshop and have been extremely grateful ever since. Dozens of them have told me they have tried and succeeded in using Dean's techniques … and have found some real peace."
– Bridget Beyer, Dealer Principal, Beyer Ford-Jeep–Chrysler
"Dean's sessions [are] relaxed and accessible, with a pop-culture-tinged playfulness that pulls you in and puts you at ease."
 
– Lisa Leeman, past president, International Documentary Association
"What a pleasure to host Dean for his Natural Meditation workshop! Dean speaks with clarity and ease from his own years of experience with meditation, so students are naturally engaged. He made a connection with everyone in the room — from seasoned yogis to my skeptical 70-year-old mother!"
– Jamie Rye, owner, One Tree Yoga, Omaha
"You made killers peaceful
."
– Meditation Program Participant, Northern State Prison, Newark, NJ
"Dean's Natural Meditation workshop was a hit in our Latin America Spouse regional event. It was wonderful to experience the benefits of meditation, and we left wanting to continue making it part of our daily lives."
– Maureen Riojas, Guatemala Spouse Coordinator, Young Presidents' Organization
MEDIA
Dean and his work have been
 featured in publications including The New York Times, USA Today, O: The Oprah Magazine, New York Magazine, InStyle, Prevention, LA Yoga, and Publishers Weekly. Other media appearances have included The Dr. Oz Show on Oprah Radio, Coast to Coast AM, National Public Radio, and The Lisa Oz Show. He also 
blogs frequently for The Huffington Post. 
"Dean is just a wonderful source of real-life, useful, news-you-can-use information. Dean is a buddha … a poet and a teacher."
– Dr. Mehmet Oz
"Joyously entertaining."
– Publishers Weekly
► 
See archived TV and radio appearances 
here
.
► 
See blogs and articles 
here
.  
TEACHERS   
Dean is deeply grateful to the many teachers who have guided him over the years, representing methods and traditions including Advaita Vedanta, Bhakti Yoga, Transcendental Meditation, Umbanda, and Vajrayana Buddhism. Teachers whose guidance has been especially important to his path have included Maharishi Mahesh Yogi, Charles Genoud, Mooji, and Rupert Spira.